Blackboard Training was created by a bunch of seasoned hospitality professionals in order to educate newcomers to the industry or allow an up-skill opportunity for those currently in the hospitality industry.
Blackboard Training is a purpose built, online workshop platform that will provide a fun and visual educational experience. Through interactive videos, quizzes, downloadable tools and course material, our workshops are perfect for those, who would like to learn on their terms, at their own pace, in their own time!
These workshops bridge the gap between those who are looking for a bar, coffee or restaurant job, however not sure the essential skills required. Think of us as your mentor in the hospitality space.. we will show you our secret sauce for working in a bar that tafe's and colleges don't!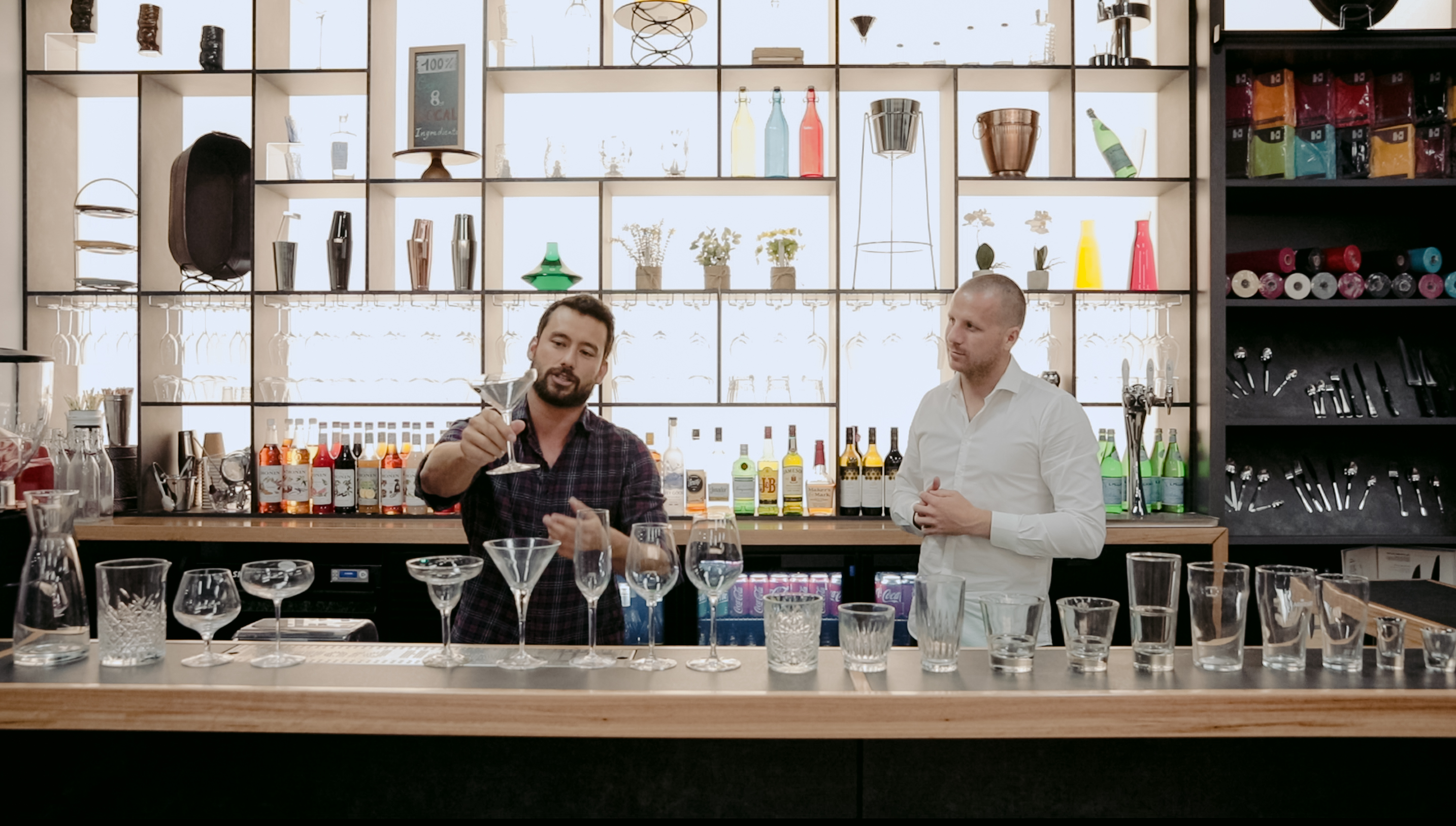 INTRODUCTION TO BAR
The Introduction to Bar is the complete guide for someone looking to get into the Hospitality Industry or brush up on their skills. Not only will you learn the fundamentals of Bar Operations, you will also learn from leading industry professionals and their success stories.
We dive into a number of essential items along the way, you're educated on learning the process of spirit distillation from our partners at Husk, how beer is brewed at Balter Brewery and much much much more.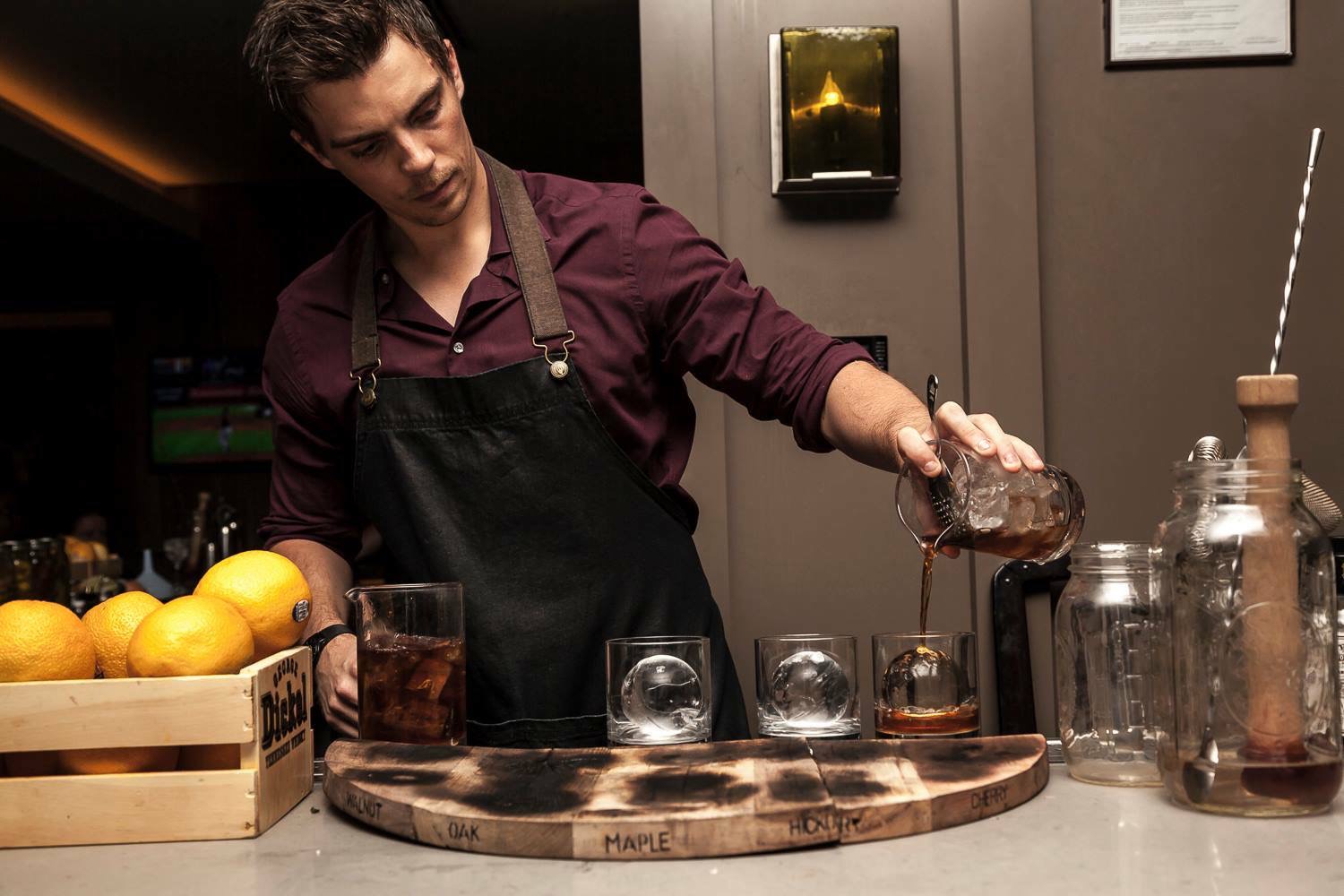 INTRODUCTION TO COCKTAIL BASICS
This will solve all your problems and educate you on what you need to know about making cocktails. After this course you will know everything required to start learning recipes and serving cocktails the right way.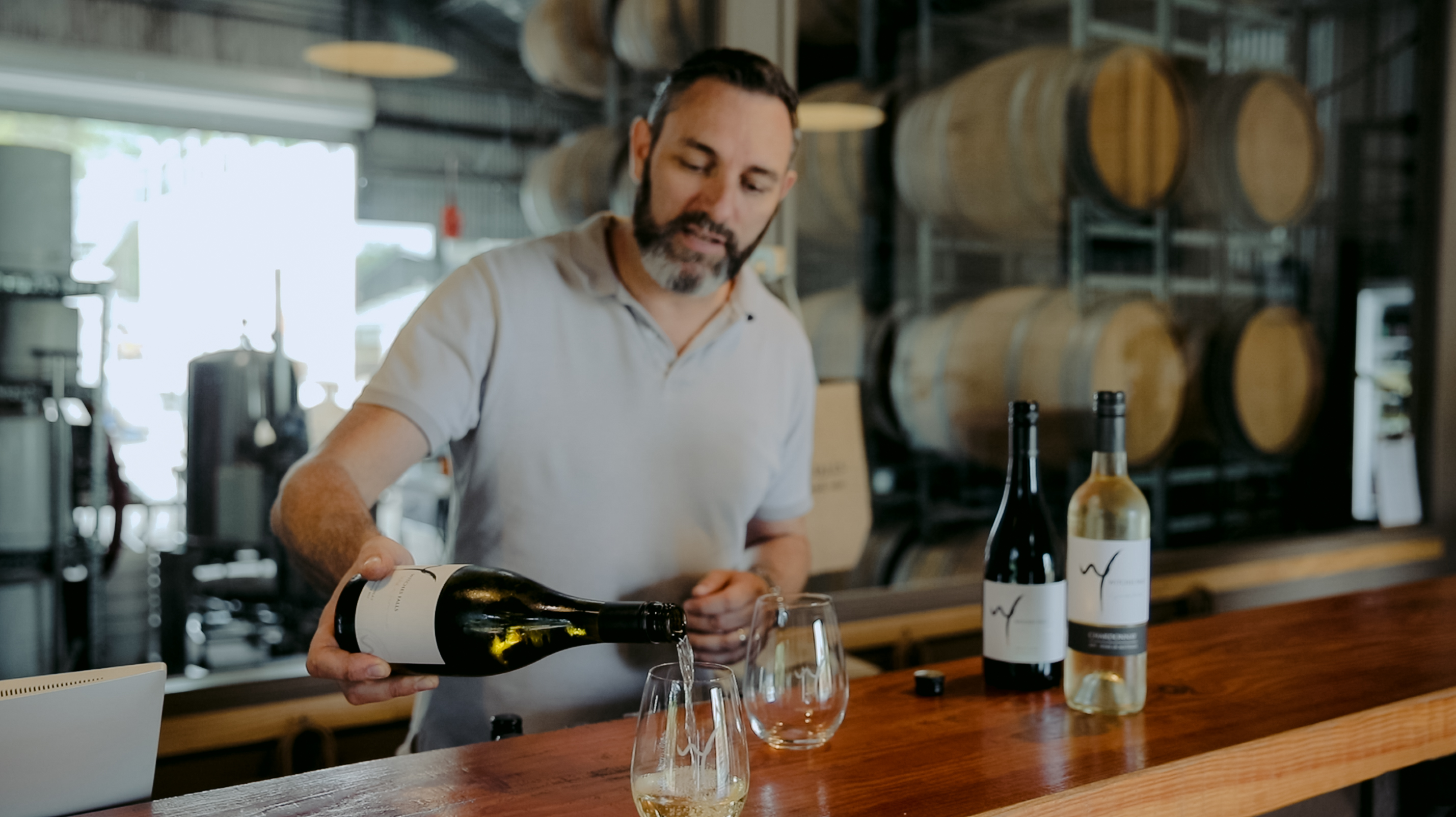 INTRODUCTION TO WINE
with Simon Shanahan
Blackboard Training Introduction to Wine workshop was created for those looking to get an understanding around wine development, grape varieties, different traits and most importantly - taste!
We will take you behind the scenes at Gold Coast Award Winning Winery - Witches Falls in Mount Tambourine to see first hand the process in wine creation.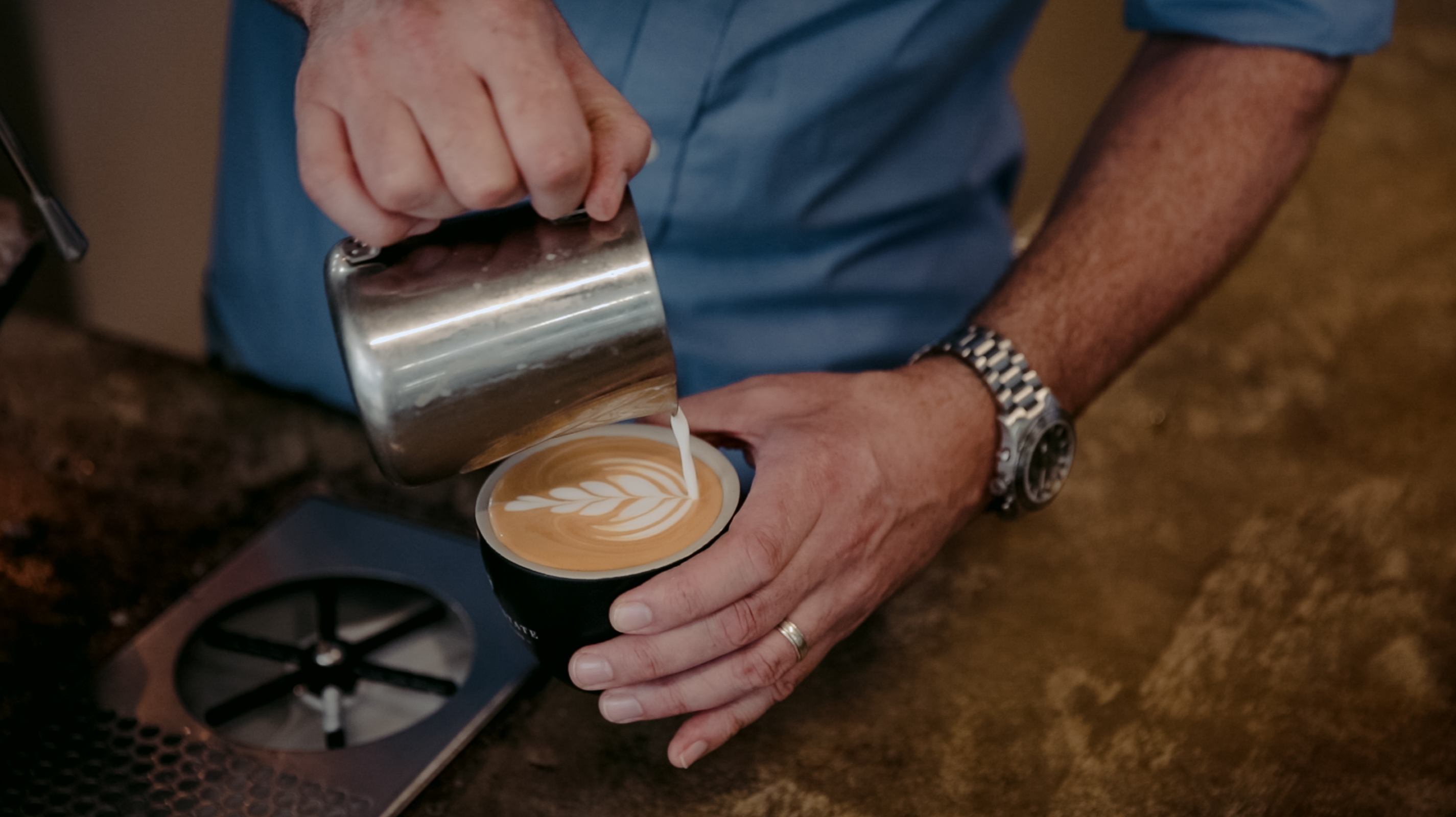 INTRODUCTION TO COFFEE
with Simon Shanahan
Blackboard Training Introduction to Coffee is the 101 course of coffee skills designed for those looking to start as a Coffee Barista in a Cafe.
With the workshop being created at Simon's pride and joy, Simple Coffee House in Southport, his delivery is second to none.
Throughout the interactive video workshop you will see and learn the skills to brew the perfect latte, texturing milk, coffee style varieties and what not to do by barista professionals!
INTRODUCTION TO RESTAURANT
Blackboard Training Introduction to Restaurant was created for anyone who wants to get into the Restaurant and Food Operations sector. With our interactive video workshop, you will learn the methods of service, taking orders, the pass, menus and more.
Take a sneak peek into a successful restaurant and hear from the best in the biz!
Your seasoned hospitality team...
Jai Napper
Upon completing year 12, Jai relocated to the Gold Coast as he was successful in attaining a scholarship to a private business school, to study a diploma of Business majoring in Event Management.
With needing a job to pay the bills, he started at Melbas on the Park part time as a glassie. It was here the passion for the hospitality industry ignited. After 3 years progressing through the business into a management role, its was time to move on, next stop was Shooters Nightclub, where he held down a venue manager role for 4 years.
Needing a new challenge and a change of scenery from the Surfers Paradise glitter strip, Love Nightlife Broadbeach was where he called home for the next 5 years. In his time at Love Nightlife as a General Manager, he moved abroad to set up their second venue Love Nightclub Phuket. Upon returning home 12 months later, he then set up their third venue Club Boutique Surfers Paradise.
In late 2016, Jai then started Blackboard Creative, a boutique hospitality consultancy company that assist's licensed venues with staff training, compliance courses and strategies. It was here Jai started working with Cross Promotions in bar operations and compliance for some of the major festivals in NSW and QLD. Along with this he had the opportunity to work alongside the Cross Promotions team on their latest project, Nineteen at The Star.
Lee Donily
Coming from the sleepy tourist town of Mission Beach in Far North Queensland, Lee first got his taste of hospitality as a Dish Washer (aka Ceramic Sterilisation Technician) at the age of 14. From there he worked his way through the industry gaining experience in every facet – from cleaning to waiting tables to managing bars and restaurants. Now having been involved in the hospitality industry for over 20 years, he has worked with some of the leading names in the game in some of the best venues in South East Queensland and Northern New South Wales.
After acquiring all this experience and knowledge, he gained the confidence to set up and run a multitude of hospitality businesses of all types and sizes. This experience and dedication has enabled him to own and operate two popular Gold Coast restaurants, a catering business and recently helped to facilitate the opening of Nineteen at The Star on the Gold Coast.
He is passionate about all thing's food and booze, people, creative spaces and just the general excitement and happiness a great experience brings. Using the ethos that knowledge and growth is everything, he is now excited to help impart this onto the hospitality industry through Blackboard Training.
Simon Shanahan
Simon Shanahan is a café and catering company owner with over 20 years of experience in the hospitality industry ranging from cafes and restaurants to bars and clubs. Starting in a small café in Adelaide in 1997 where he learned how to make espresso coffee at a time when the café culture was really starting to take off in Australia, Simon's early life and career revolved around service and waiting tables.
Moving into fine dining, he quickly developed a love for wine and subsequently studied to become a sommelier, certified by the Court of Master Sommeliers in London. He has written multiple, award winning restaurant wine lists that have been given "glasses" in The Gourmet Traveller Wine Awards, with one list being recognised in the top 3 wine lists in Queensland. Simon's passion for all thing's consumable have taken him full circle and back to his roots in coffee, He now owns an award winning coffee shop on the Gold Coast and catering company that supplies to a high end, business clientele.
Kyle Hall
Kyle is the English / Aussie / Canadian / American of the crew at Blackboard Training; his passion was always the bar side of the industry, winning multiple competitions in mixology and flair but more importantly making guests feel welcomed at the venues he operated. He started in the hospitality industry at 15 working in the kitchen at his local pub in a small English country village. From there, he progressed to the bar before moving into Oxford to be on the opening team of a new concept for the city. In this bar he honed his bartending skill, learning to multi serve, craft over 100 cocktails, learn to flair, and became a company bar trainer.
Destined to go to university, he decided to follow his heart and pursue travel with his hospitality skills instead. Early 20's led him to Australia for 5 years in the Gold Coast working at some of the greatest spots the city has. Managing a boutique hotel in Canada was next on the list before getting into the hotel business on a larger scale. Now in the U.S.A, Kyle held the position of Global beverage manager for one of the biggest hospitality companies in the world, before being rewarded with his next role.
Kyle loves the industry and has dedicated his life to it, he truly believes in people and hospitality is a people business. He is excited to share and teach some of the lessons that has led him to where he is.
Russell Steele
Blackboard Training welcomes one of the top leaders in liquor compliance in the country. RSA Liquor Professionals is a liquor consultancy business which is lead by its Director, Russell Steele, a former Principal Liquor Compliance Officer with the Liquor Licensing Division and Office of Liquor & Gaming Regulation. Russell brings his expertise from nine years with the State's liquor regulator, and ten years prior experience working in and managing licensed premises and major events in Queensland and the Northern Territory.
Russell has in-depth knowledge of these recent changes to industry relevant legislation, OLGR practices and procedures and a highly developed ability to practically apply the requirements of legislation to the day to day operations of licensed venues. Russell is an experienced trainer who for the last five years has instructed on the Queensland Police Service Liquor Investigators Course, and now brings this experience to train staff in the mandatory Responsible Service of Alcohol course and managers in the mandatory RMLV course.
RSA Liquor Professionals, provides expert advice to licensees and prospective licensees across the State and draws from the extensive experience of its Director, Mr Russell Steele, who has 19 years experience in the liquor industry as both a regulator and Hotel Manager. RSA Liquor Professionals uses an extensive network of leading industry professionals in the liquor, security, major event and training sectors to assist in implementing best practice procedures.
Robbie Stowe
Robbie is a mobile beverage catering company owner and an Australian and New Zealand Flair Bartending Champion. With over 16 years of experience in the hospitality industry, he's worked in all facets of the industry from, Security guard to host, Barback/glassy to Group bars manager, Floor runner to Restaurant manager, Kitchen porter to Sous Chef and Duty manager to Venue manager of Cafe's, restaurants, Small Bars, Nightclubs, Small Hospitality Groups and a Franchise Group.
Originally from New Zealand, Robbie moved to the sunny shores of Australia to further his career in Hospitality. After only spending a few months in Perth, he then moved to the East Coast to reside in Surfers Paradise. From there he quickly found work in a nightclub as a bartender and within a few short months, he was appointed Head bartender of that venue. With a passion of flair running through his veins, he promoted himself to venue managers to perform shows in front of crowds in venue. With the success of the shows, he then decided to start his first Mobile Beverage Catering Business specializing in flair and fire performances which would then see him merge with another company and travel Australasia for several years. 
In 2006 Robbie was taken under the wing of now International Bartender, Brand ambassador and Former Australian bartender of the year winner Dean Callan to hone in on his skills as a professional Cocktail Bartender at The Press Club in Brisbane. That year, Robbie placed 6th in Australia in his first year of competitive Flair, 2007 placed 3rd and 2008 taking out 1st place in a trans-tasman competition. The following years were focused on hosting flair competitions and the private and corporate sector of events. 
Now residing in Sydney NSW, Robbie is Director of "The Bespoke Bartender" and current Group Beverage Controller, Group Beverage Trainer and Beverage Content Designer of the Milky Lane Franchise.